'Home of Art" is a Pop Up Art Gallery on a top location in the Museum District (just across the Concertgebouw) of Amsterdam.
The Flier design for Artists call
STORY OF THE WINDOW COVER
---
Because 'Home of Art" Pop Up Art Gallery is very well located, we already had so many curios eyes on the gallery window. Before the opening we needed a window cover to be able to surbrise our visitors and we've decided to use the Foam Museum newspaper on the windows. The cover was so successful, we had so many people who photographed the window or asked what is going on in the space. We used a photo of the cover on our Facebook Page to anounce that we are "coming soon".
THE MURAL BY ARTIST CESIUM
---
On the wall of the gallery we have a big mural drawn by Cesium and some of her prints will be available in the gallery. To follow Facebook page of Cesium: more
KELDERSALE: wine tasting with FINEST GROUP
---
On Sunday December 14, from 14.00 'till 18.00h, Home of Art is hosting a "keldersale" (basementsales) afternoon organised by Finest Group. Finest Group imports qualitative products with "feel good factor".  A detail image from Cesium is used on the design.
23 December 2014
The Balcony Players play energetic Klezmer and gipsy music. Traditional songs and original compositions inspired on tours trough the Balkans, Brasil and the USA. I took the photos when they were performing for the gallery visitors.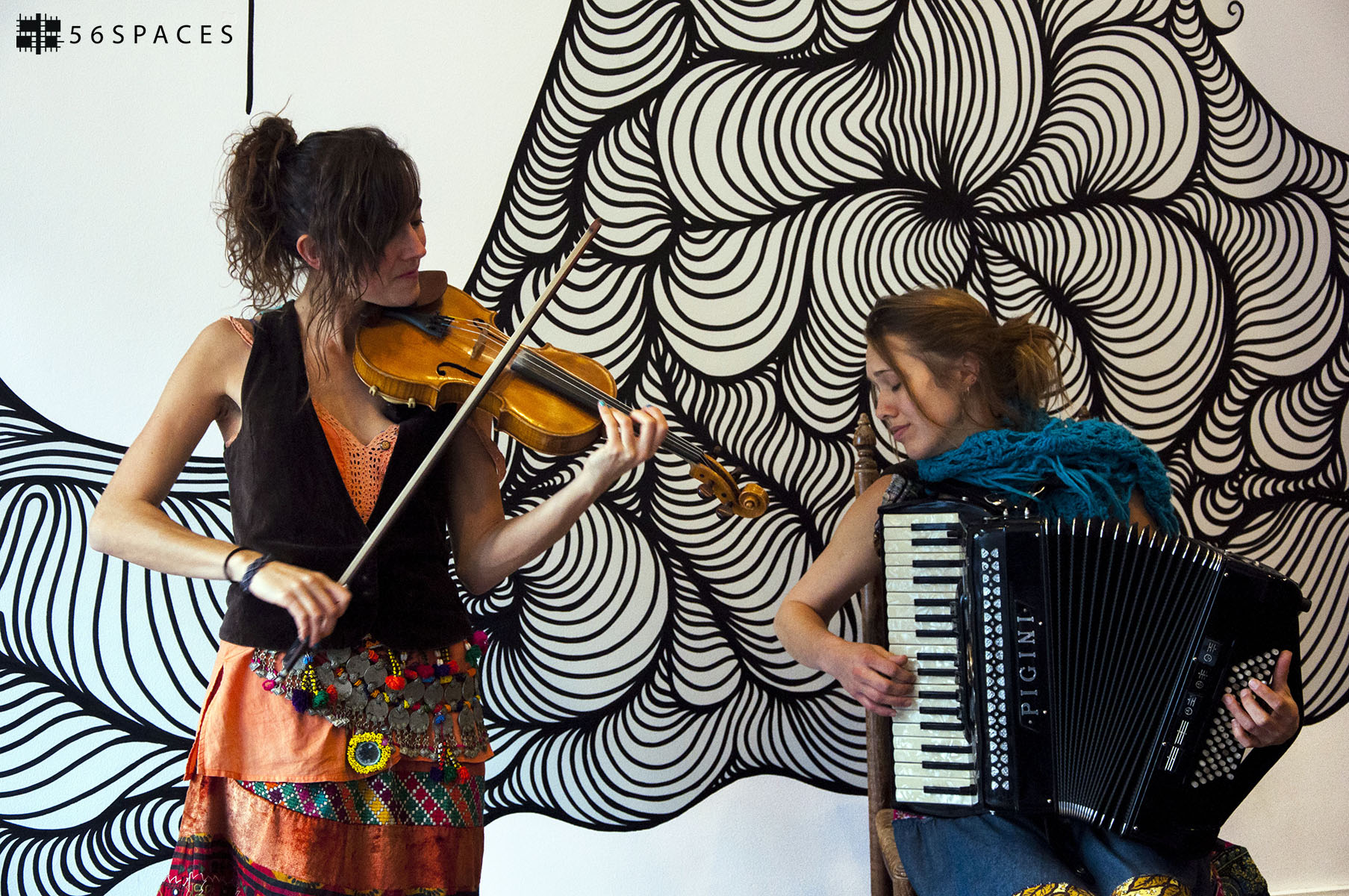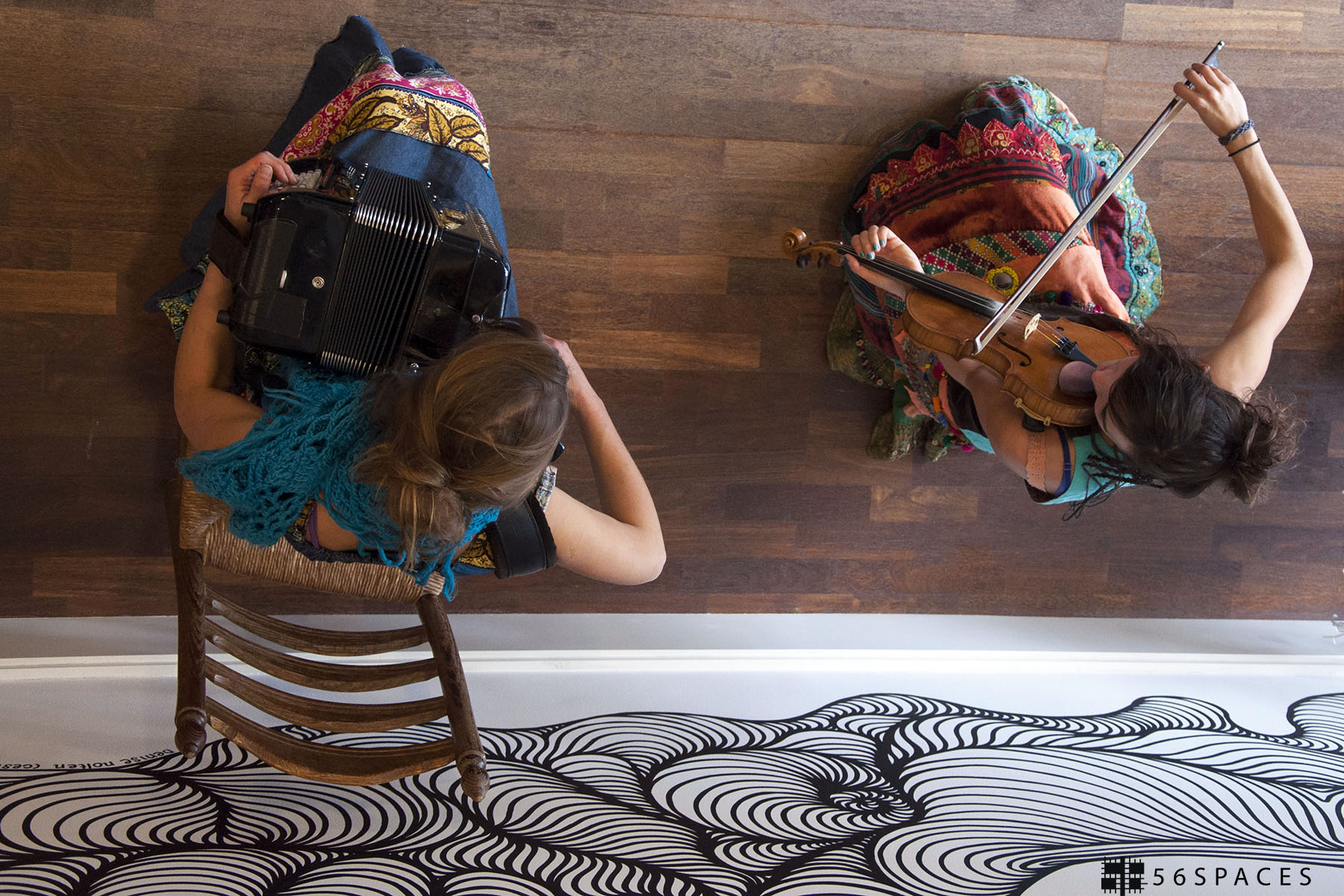 ---