Living boat on the Keizersgracht
An historic saloon/passenger boat is designed to be a living boat for the city center.
Design Elements
A collaboration between the shipyard which is going to constuct the project and needs and expectations of the user/investor was the major factors. Natural materials were considered in the design to make the space more healthy, vital and sustainable.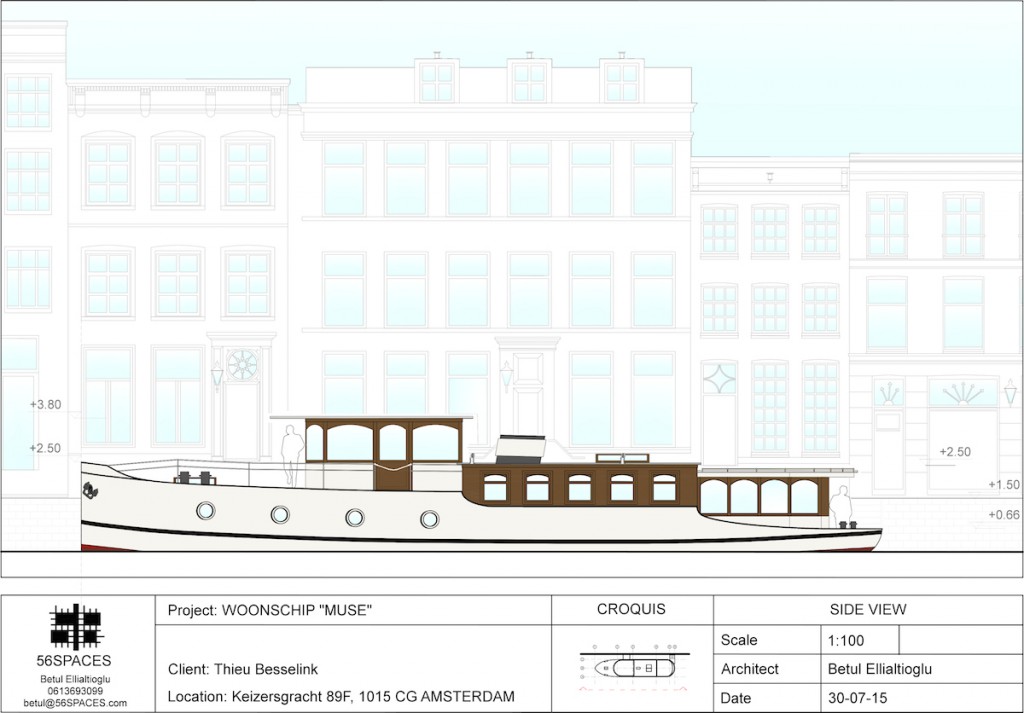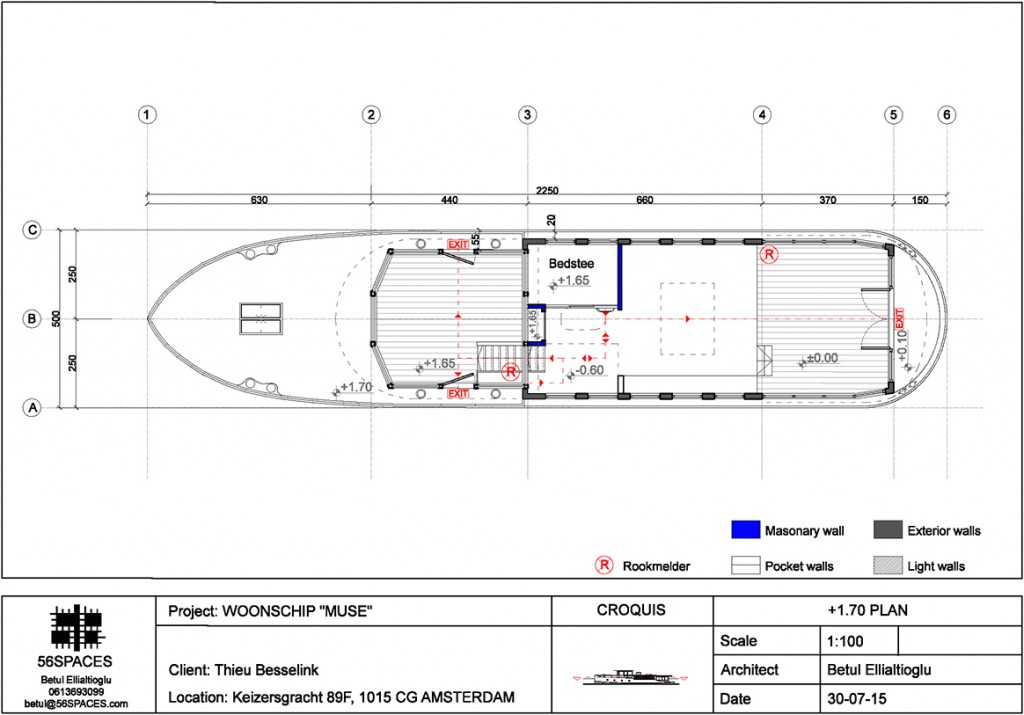 WHAT HAPPENED?
The Keizersgracht Boat Project is a classical salon boat designed to be in the center of Amsterdam.
ROLE OF 56SPACES
the architectural design and prelimineary technical drawings are done  by 56SPACES.